Checklist for Hiring a Reputable Commercial Contractor
Many people find themselves asking why it is so hard for them to find the right contractor. Between not finishing projects on time, going over budget and poor clientele service, it's no wonder why some feel they can't catch a break. 
Did you know that according to Dodge Data & Analytics, projects are growing in complexity each year; as a result, driving the values of new construction up in cost? When it comes to trusting your money in someone else's hands, give it to reputable, hard-working hands that you know will get the job done. 
Continue reading to learn more about what makes a commercial contractor reputable and how Lee Reger Builds (LRB) can help you. 
WHAT'S MAKES A COMMERCIAL CONTRACTOR REPUTABLE?
The New Oxford American Dictionary defines reputable as having a good reputation; well-thought-of, highly regarded, respected, prestigious, established, reliable, dependable and trustworthy. 
When you hire a commercial contractor, there are a variety of considerations you should think about before choosing who you'd like to hire. You'll want a contractor to oversee the work being executed to ensure the job is done correctly with minimum delays and maximum efficiency. 
At LRB, our team understands that the planning of building a new commercial facility can be a long and potentially confusing process. Our job, as experienced commercial contractors, is to make the process as stress-free as possible for you, especially if it's your first time. 
If it is your first time building commercial construction, let us take away any questions, comments, or concerns for us. Click here for more information to gain a deeper understanding of our commercial construction timeline. 
Download our FREE Commercial Contracting Guidebook
WHAT SHOULD I LOOK FOR IN A COMMERCIAL CONTRACTOR?
A contractor who is client-focused

. At LRB, our number one focus is to ensure our clients achieve complete satisfaction by building a structure that meets their unique needs. We offer flexible design options with our products and services. 

A contractor who values quality equipment.

LRB utilizes components and systems from top name manufacturers, including pre-engineered metal buildings from A&S Building Systems and American Buildings and post-frame buildings manufactured by Lester Building Systems. Additionally, all of our structures and systems receive testing for safety and durability. 

A contractor who works with clients on their budgeting and timeline preferences.

LRB helps clients maintain low ongoing operating and maintenance costs while still gaining an enduring structure or system with an attractive appearance. We help our clients save money on future maintenance expenses, and we offer flexible design options. Our systems complete in less time than most traditional structures which allow for faster occupancy. 

A contractor with conviction who stands by their principles.

Over the years, we have not forgotten what our company was built and founded on – our old fashioned principles.  

A contractor who listens to your needs and makes adjustments accordingly.

Our team, at LRB, attentively listens to your needs and we'd like to hear from you, too. 
QUESTIONS YOU SHOULD CONSIDER BEFORE HIRING A CONTRACTOR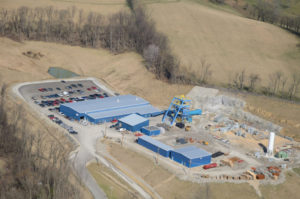 It is always a good idea to ask for recommendations via word of mouth, social media, etc. when planning on working with a commercial contractor for your next project. Obtaining honest feedback will guide you in the direction personalized to you and your needs. 
Researching inquiries and asking questions will provide you more insight on the stability of the company and detailed information such as clients, projects, galleries, contact information, customer testimonials and more. 
Information to consider researching before speaking with a contractor:
Questions to ask when speaking with a potential contractor:
How many projects have you completed that are similar to mine?
Will my project require a permit?
May I have a list of references from previous clients?
What type of insurance do you carry?
What are the most significant challenges associated with my project?
What is your communication protocol?
On average, how many projects do you work on concurrently?
Who will be working on-site?
A large amount of time, money and energy will go into the planning and execution of your project. You will most likely have high expectations, so choose a contractor that surpasses your qualifications.
LET LEE REGER BUILDS BE YOUR REPUTABLE CONTRACTOR
LRB is North Central West Virginia's premier commercial contractor specializing in pre-engineered buildings and turnkey projects from agricultural buildings to commercial and industrial buildings. In addition to constructing pre-engineered buildings, we also do a wide array of conventional and masonry structures.
Let's talk about what we can build together. Call us today at (304) 592-2083.