Now is the time to start your next project.
Lee Reger Builds, Inc. (LRB), founded by Lee Reger in 1985, started as a post frame building contractor and has since become a full-fledged design-build commercial contractor.
Wes Metheny shares his experience with Lee Reger Builds.
Let's talk about what
we can build together
With over 30 years of experience, owners, John Kissella and Sheldon Raber, are committed to building our customers quality structures that will last a lifetime.
Dr. Jaclyn Rominger of Rominger Dental and Johnnie Rominger of Bad Lizard Granite and Quartz share their "seamless" stories of building a complex dental practice and a large scale addition to Bad Lizard's indoor gallery and fabrication studio.
Chris Sander, owner of PARCS Superstore, shares why he had complete confidence in the Lee Reger Builds team during his commercial construction project.
LRB specializes in pre-engineered buildings and turnkey projects from agricultural buildings to commercial and industrial buildings in West Virginia, Pennsylvania, Ohio, Maryland, Virginia and Kentucky.
Projects Completed
2,000+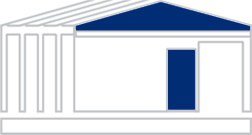 AGRICULTURAL
From pole buildings to steel, we can not only build what you need, but what you want.
COMMERCIAL
Planning to execution, we create the perfect space for your business.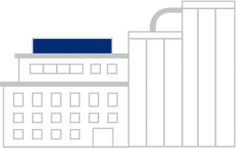 INDUSTRIAL
Our design expertise allows us to build your project thus saving time and money.
Company: MEPCO Coal Company
Location: Mt. Morris, PA
Work Completed:

17,000 square foot, mine offices, bath-house, training and maintenance facility

Camp Mountaineer, a 1,000-acre camp, located 12-miles outside of Morgantown, West Virginia, needed to expand their camp to include a Trading Post that could be used in many different ways. Discover how our team at Lee Reger Builds (LRB) worked with Wes Metheney, Chair of the Long Range Planning and Construction Committee for Camp Mountaineer,…