Lee Reger Builds, Inc. (LRB), founded by Lee Reger in 1985, started as a post frame building contractor and has since become a full-fledged design-build commercial contractor.
Chris Sanders from Parcs Superstore shares his experience with Lee Reger Builds.
Let's talk about what
we can build together
With over 30 years of experience, owners, John Kissella and Sheldon Raber, are committed to building our customers quality structures that will last a lifetime.
Dr. Jaclyn Elsey Rominger from Rominger Dental shares how Lee Reger Builds building process let her concentrate on her patients knowing the build was being taken care of.
Attorney Wes Metheny shares how Lee Reger Builds helped him have piece of mind during the building process at Camp Mountaineer .
LRB specializes in pre-engineered buildings and turnkey projects from agricultural buildings to commercial and industrial buildings in West Virginia, Pennsylvania, Ohio, Maryland, Virginia and Kentucky.
Projects Completed
2,000+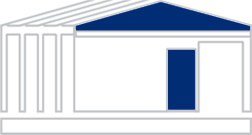 AGRICULTURAL
From pole buildings to steel, we can not only build what you need, but what you want.
COMMERCIAL
Planning to execution, we create the perfect space for your business.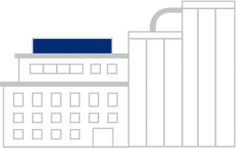 INDUSTRIAL
Our design expertise allows us to build your project thus saving time and money.
Company: MEPCO Coal Company
Location: Mt. Morris, PA
Work Completed:

17,000 square foot, mine offices, bath-house, training and maintenance facility
Cost estimating involves the monetary management of planning and monitoring for a project and its budget. A cost estimate takes into consideration labor, materials, equipment, services, facilities, hardware, and more. Project cost estimates are held to a timeline decided on by a contractor and the customer. There are two cost proposals in commercial construction: fixed…

Sixty-nine percent of owners claim that poor contractor performance is the single biggest reason for project underperformance, according to KPMG International.  At Lee Reger Builds, Inc., we have more than 34 years of experience, and our talented team is committed to building long-lasting, quality structures with quick proficiency just for you.  We not only help…

Welcome to Lee Reger Builds, Inc. We are one of North Central West Virginia's premier commercial contractors specializing in pre-engineered buildings. In addition to constructing pre-engineered buildings, we also do a wide arrange of conventional and masonry structures. Learn more about us below.